hello again to you, newsletter subscriber! its been another pretty low-key month. i spent a lot of time planning and preparing for next year: writing up production plans and budgets and syllabi. but i do have a few exciting announcements...
first, im pleased to launch the application period for next years construct residencies. earlier this year, i piloted a digital residency program, led some workshops, and awarded an inaugural fellowship via the construct college of creative pedagogy, an online learning community i founded as covid-19 drove education online. next year, well keep the momentum going with a second round of residencies.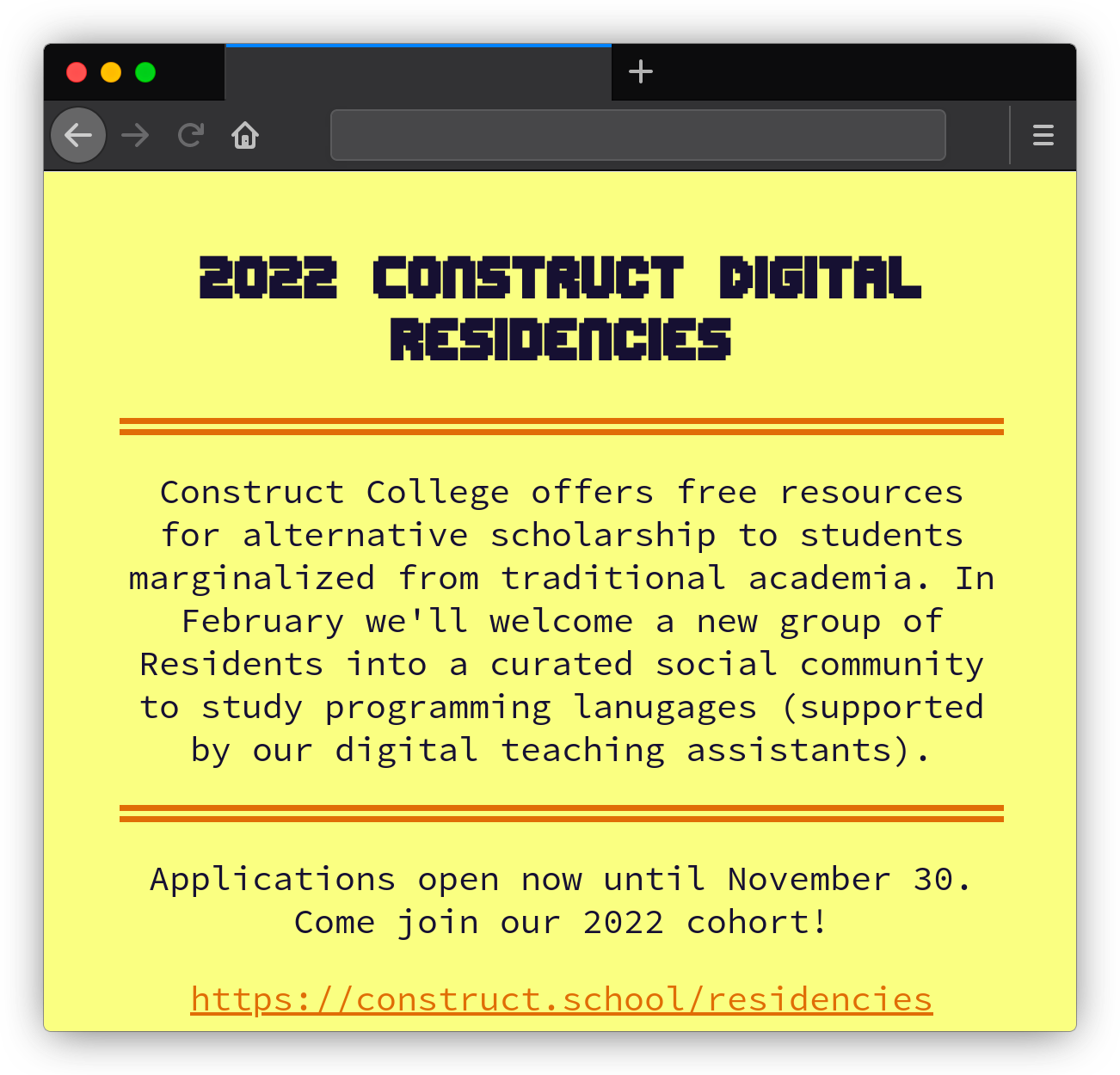 this time well learn some basic programming concepts through chatbot programming! im hosting an info session on november 20 from 1-3pm et, so if you know anyone who might be interested, get them to rsvp and drop by!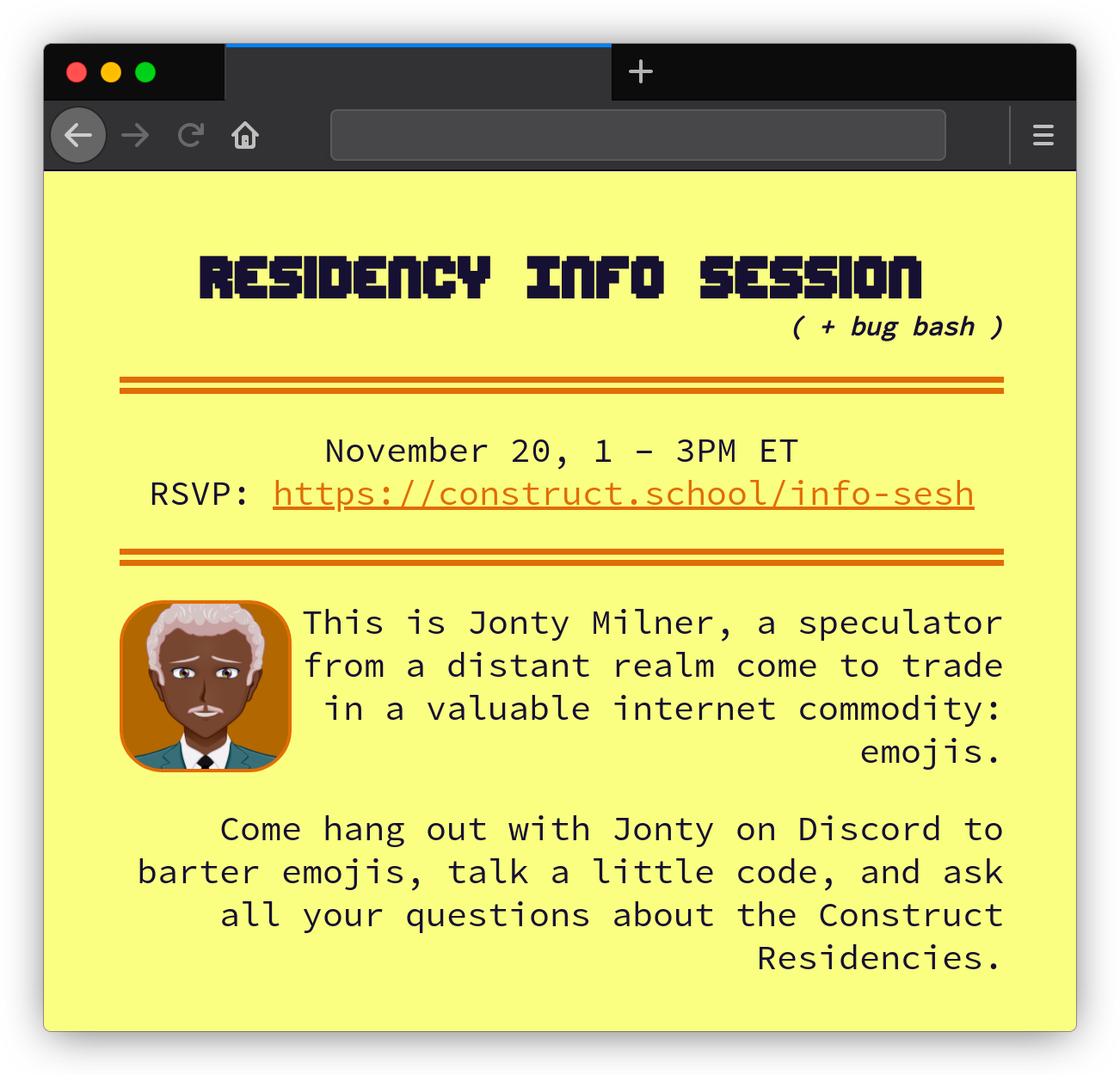 im also scheduled to appear in a showcase of this years game over books authors. in case you missed it, i released my first book this year, a collection of short screenplays called the fainting game (and other stories). on december 2, ill join a few other authors on the imprint to read some excerpts from the book, as well as share some of my other writing. join in and watch the show! im told you can rsvp at this link, but i dont have a facebook account anymore so i cannot confirm. give it a shot?
and as always, i made two more posts here in the zeen last month. as a content warning, both of them discuss suicide: suicidal thoughts / be alright (tracks from 2014s ansible) and i might die if i go to sleep (from 2015s gripp makes... bad decisions).
thanks for rocking with me and hope to see you soon ✌🏽
-gripp